U-Movies is a Smart TV App from OnMobile Global Limited. It offers a huge selection of full length movies, shows & trailers on weekly and monthly subscription basis. Check us out for great Action, Comedy, Family, Horror, Drama, Thriller, Romance, Westerns, Sci Fi, and more...
OnMobile Global Limited
Industry: Media & Entertainment
Year: October 2019
Role: Research, UI, UX & Visual Design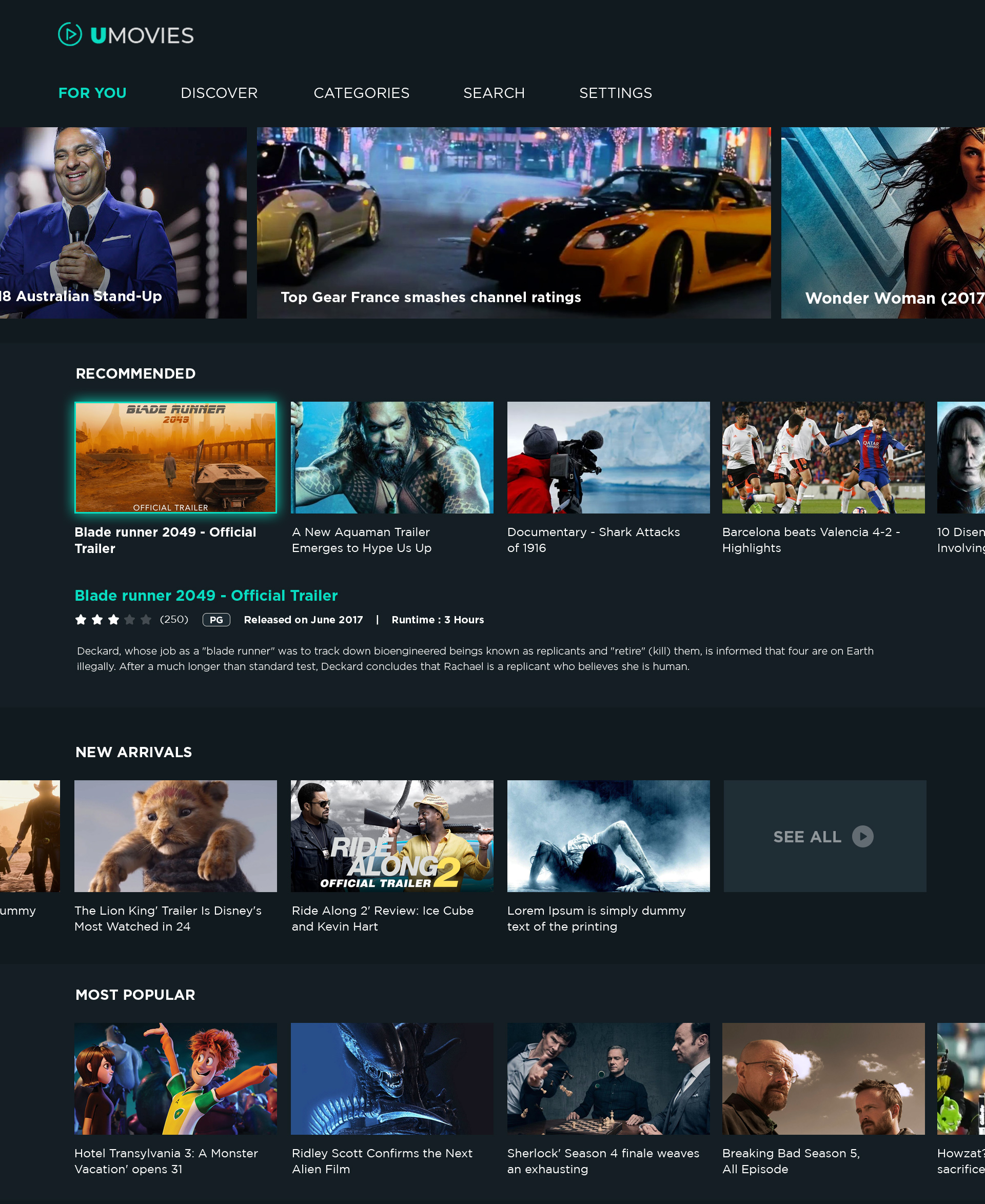 Return users will get very personalised content experience for them to watch & explore their favourite movies based on their past interests.