Not Rotten
Discovery medium for TV Shows.
The concept we took for this app consist of one main feed which is a recommendation to the user based on his meta data collected over his social login followed by data collected over his In-app Interaction.
Chicago Tribune
Year: 2019
Role: Research, UI, UX & Visual Design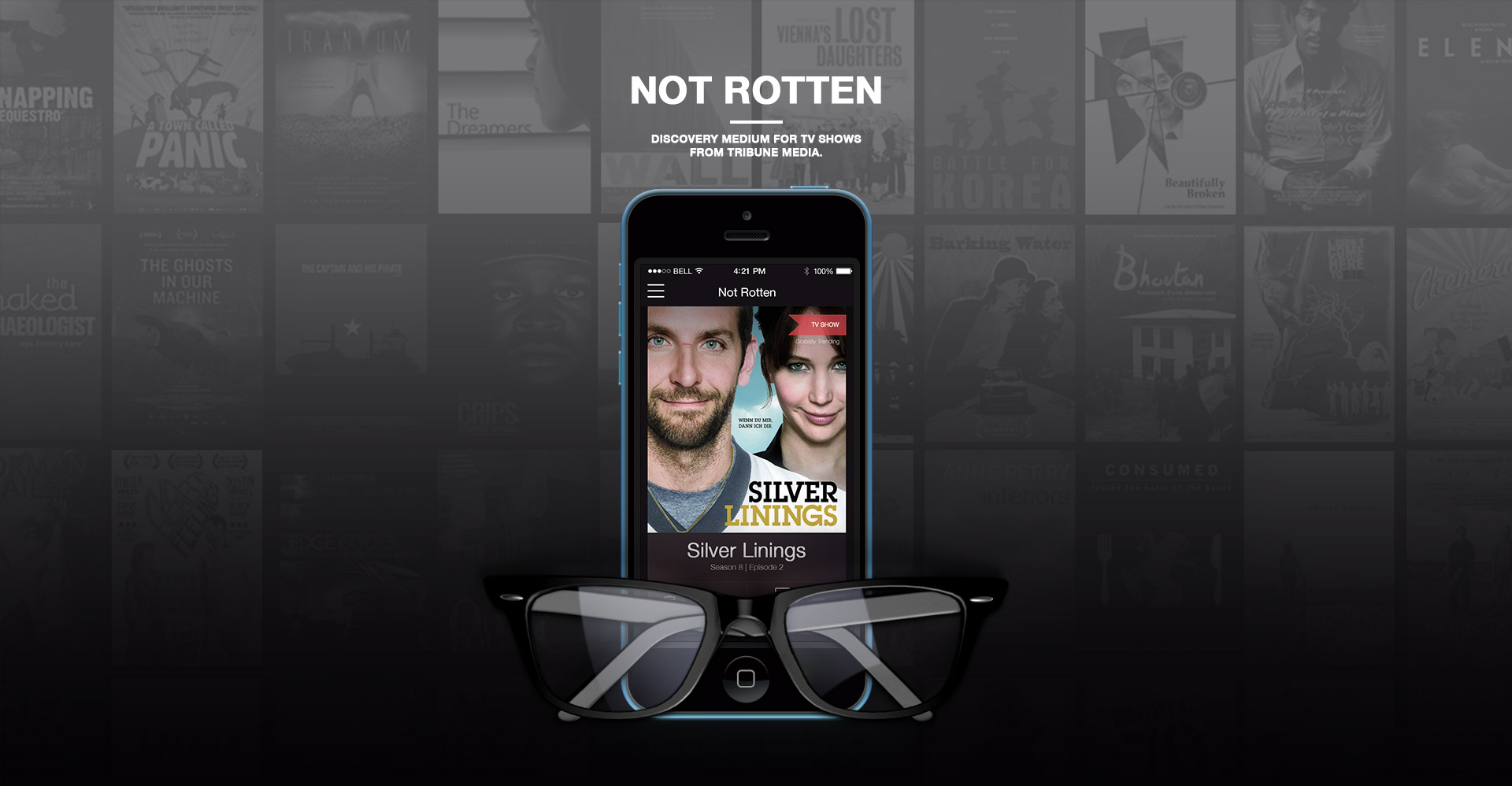 A concept of Stamping TV shows / Episodes is Introduced as STAMP IT, which is a fast way to capture users expressions for that particular TV show / Episode, because it is a mobile 1st product the feature is placed next to comment in the app. Ones user tap on Stamp it, he will be asked to choose one of the stamp and on being selecting the appropriate stamp close to his expression he will stamp it on the Image of the TV show / Episode, that image he can share on his social network and which can go viral there onwards.